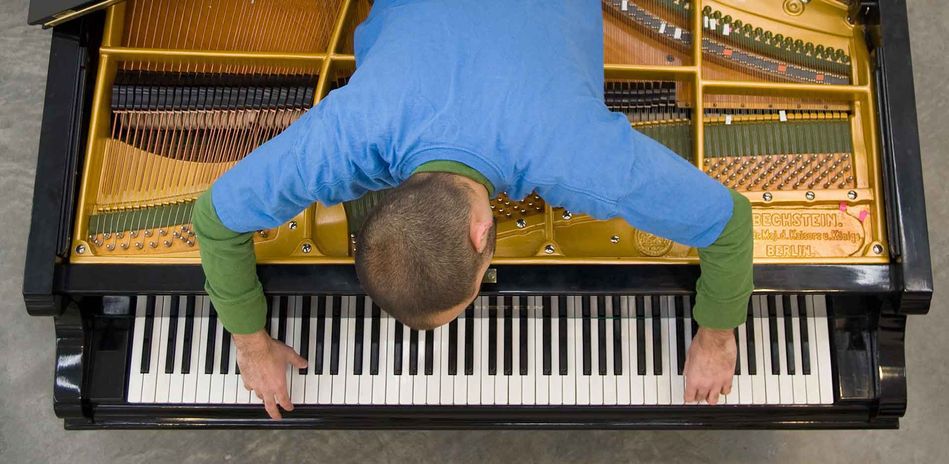 The artist duo Allora & Calzadilla will be showing the performance Stop, Repair, Prepare: Variations on "Ode to Joy" for a Prepared Piano (2008) in the upper hall of the Neue Nationalgalerie. The 30-minute performance will take place eight times a day, on the hour from 10am to 6pm.
Blending sculpture and performance, the artists have carved a hole in the center of an early twentieth century Bechstein piano, creating a void in which the performer stands to play the Fourth Movement of Beethoven's Ninth Symphony, usually referred to as "Ode to Joy". During the performance a pianist will lean over the piano's keyboard, playing upside down and backwards, while moving the wheeled instrument around the Mies van der Rohe's Hall.

Throughout the month-long exhibition the work will be performed by the following pianists: Ben Cruchley, Eleni Mitrousia, Galina Ryzhikova, Ido Ramot, Marcin Wieczorek, Paolo Gorini, and Luca Leracitano.