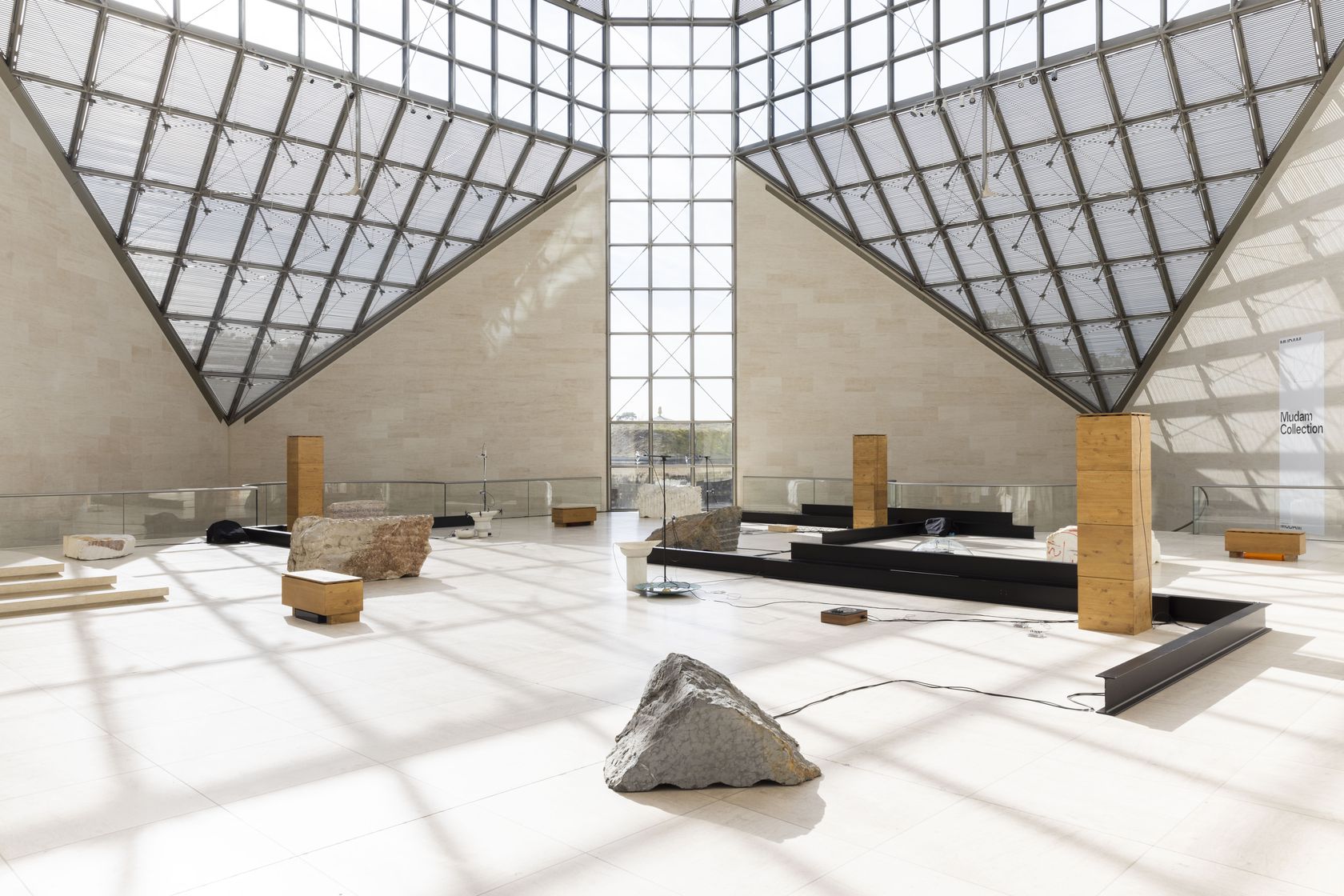 The exhibition Waters' Witness, presented in Mudam's Grand Hall and the Park Draï Eechelen, is based on the ongoing project I/E (Infinite Ears) Tarek Atoui initiated in 2015.
Drawing upon research made in collaboration with the musicians and composers Chris Watson and Eric La Casa, it uses sound recordings to document the human, ecological, historical and industrial realities of coastal cities that have a past rooted in their docklands, such as Elefsina (near Athens), Abu Dhabi, Singapore, Beirut and Porto. Working in close proximity to or under the water, Atoui uses various recording techniques to capture the sounds of the sea and docks, and materials such as metal, stone and wood.
With Waters' Witness, Tarek Atoui creates space and time for new encounters, new exchanges and above all new immaterial connections, just like a port city that, by definition, lies between several influences and is a measure of a city's growth and change.
A series of performances by Tarek Atoui and invited musicians is programmed around the exhibition.

Performances:
08.10.2022 | 6pm + 10pm Ziúr and Tarek Atoui
04.12.2022 | 4pm Yann Leguay and Tarek Atoui
12.02.2023 | 3pm Tomoko Sauvage
05.03.2023 | 3pm Alan Affichard

Learn more