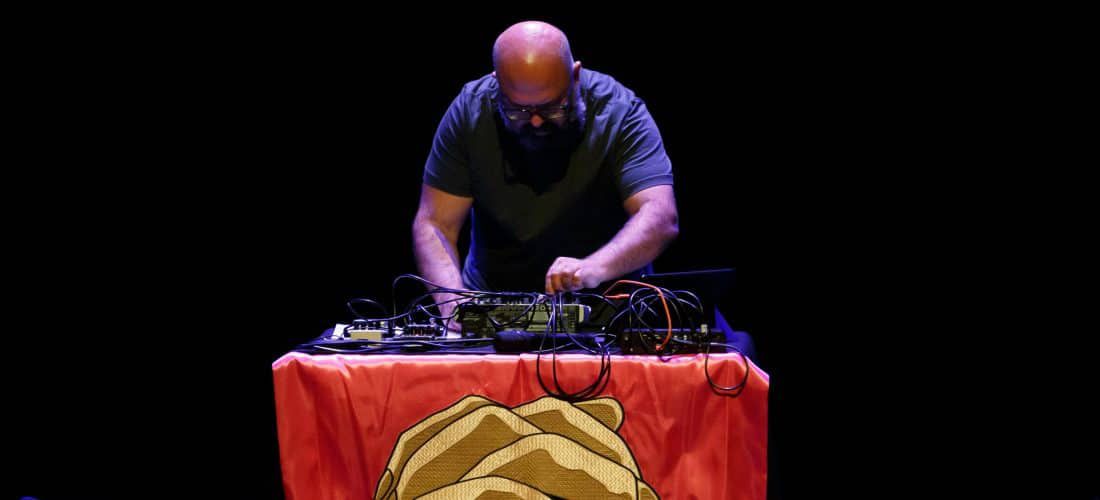 Hassan Khan is invited to perform a special regional live premiere at the Jaddaf Waterfront Sculpture Park, a unique version of his musical installation The Infinite Hip-Hop Song.

The Infinite Hip-Hop Song Live! is based on a vast database of original content and lyrics produced by artist and musician Hassan Khan for his algorithmic AI music installation of the same name.

Using a specially developed interface, Khan puts together a set of cutting edge hip-hop out of thousands of beats, melodies, bass lines and vocals recorded in the studio with eleven rappers of all genders, backgrounds and styles.