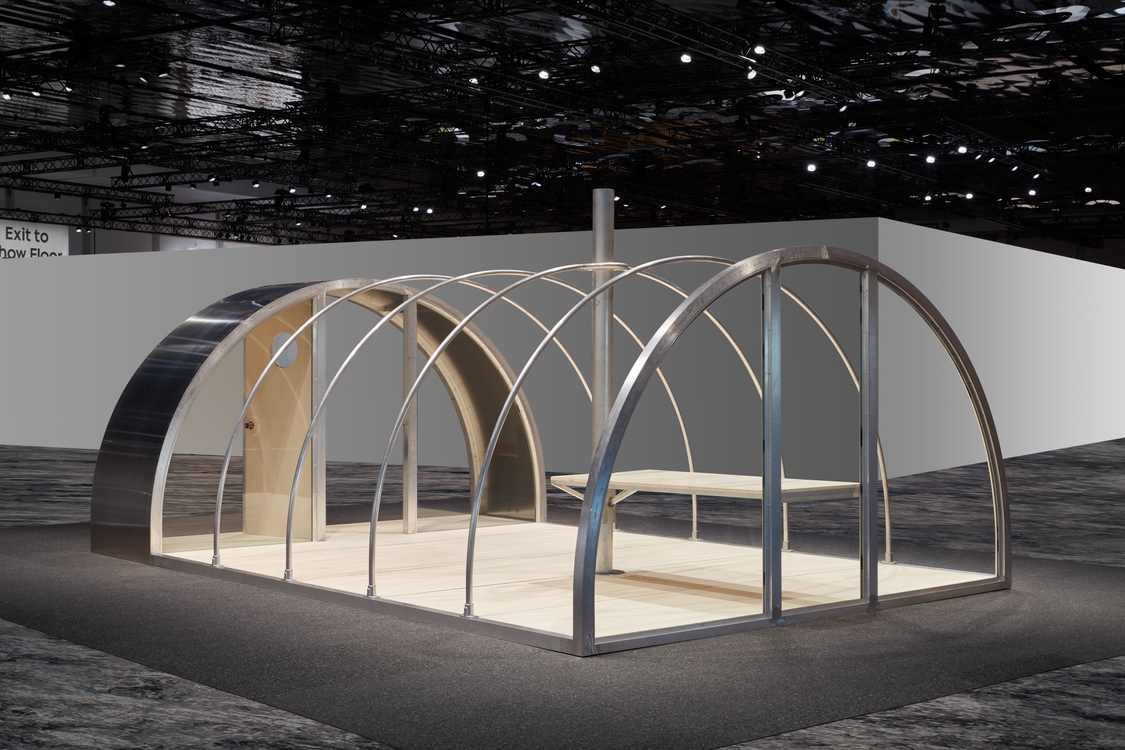 Galerie Chantal Crousel is delighted to present Quonset Tent (2016), a work by Oscar Tuazon, as part of Meridians, the special projects section of Art Basel Miami Beach, on view from December 3 to 8, 2019.

The Quonset Hut is a base utilitarian structure, with all of the intelligent economy of military design. Used in numerous ways: in temporary housing, public works, and on Antarctica, the Quonset form is efficient, designed to withstand extreme weather and winds, and simple to manufacture. It evokes a classic American west coast design. I want to design a tent platform as a structure with two states: as a skeleton, an open-air framework – a roof would have been too oppressive and would have broken the space – which can be 'permanently' installed as a space, a stage, a sculpture, and, occasionally, as an enclosed space, a tent large enough to sleep a family. Not quite architecture, it is a hybrid structure, with different things at different times. In a permanent installation it could include pier footings, a second, fixed awning roof, a wood stove in the place where the tree trunk is now. The modular system suggests different scenarios and interpretations: it is an ephemeral habitat and a temporary space to sleep.
— Oscar Tuazon

This project is created in collaboration with the galleries Eva Presenhuber and Luhring Augustine.