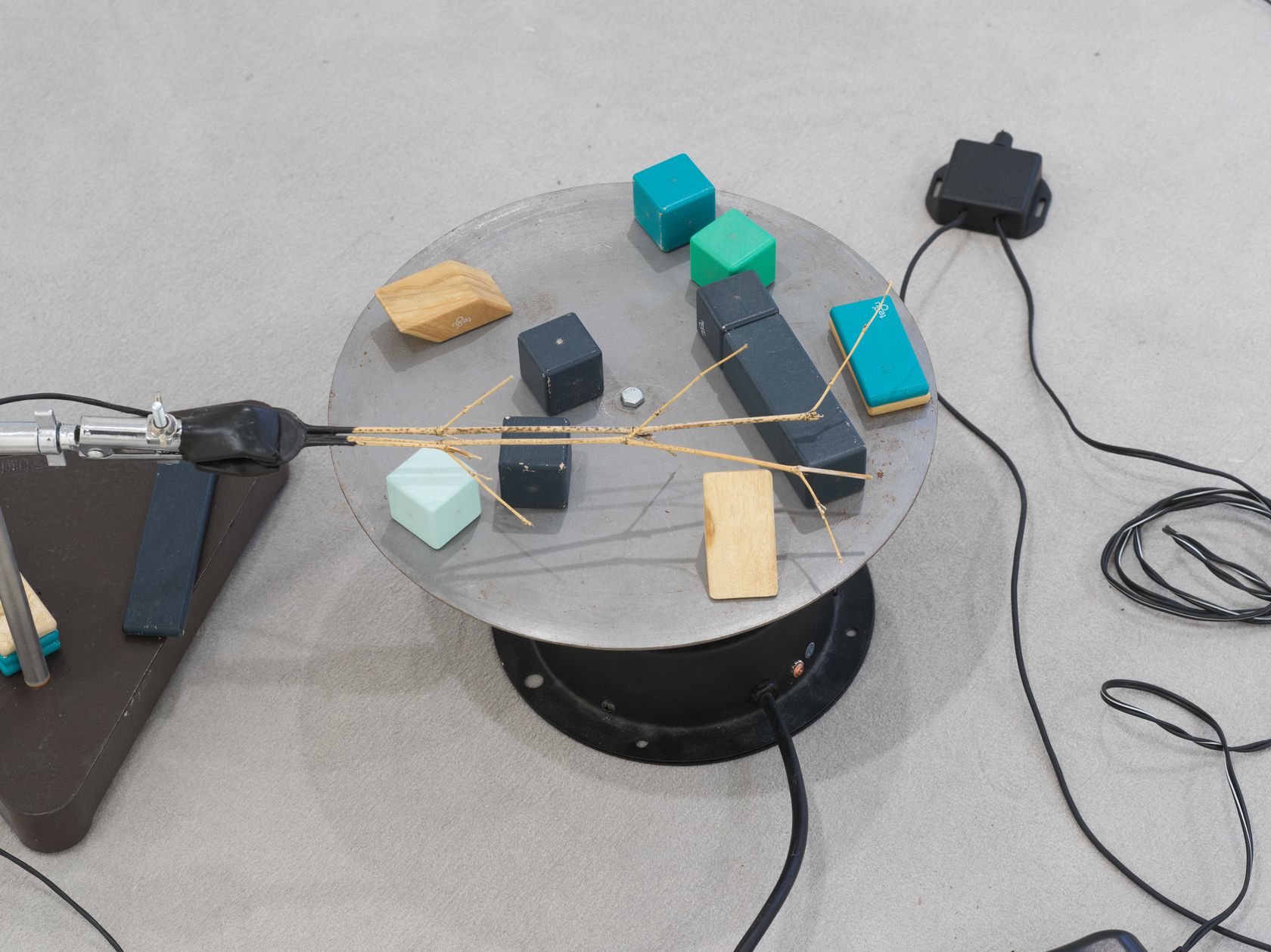 The recipient of the 2022 Suzanne Deal Booth / FLAG Art Foundation Prize, Tarek Atoui presents the latest iteration of his multipart, participatory artwork The Whisperers at The FLAG Art Foundation.
A continuation of a project presented at the Tai Kwun Contemporary in Hong Kong (2021), Galerie Chantal Crousel in Paris (2021), and The Contemporary Austin (2022), The Whisperers is an open-ended and cumulative investigation of sound and the ways it shapes perception. Tarek Atoui debuts a reconfigured and expanded version of The Whisperers, which includes two new sculptural components and a roster of collaborators unique to this presentation. The artist invited sound artists Jad Atoui, Susie Ibarra, and Robert Aiki Aubrey Lowe to use the exhibition as a site for experimentation, and over a two-month run, collaborators will regularly interact with the installation through improvisational activations, community-based workshops, and public performances.
Tarek Atoui's practice is rooted in experimentation and collaboration, and investigates how sounds can be experienced in multisensory ways, how sounds act as a catalyst for human interaction, and how sounds can relate to and be informed by social, historical, or spatial parameters.
An exhibition catalog co-published by The Contemporary, FLAG, and Radius Books is forthcoming in 2023.